Keep the kids busy with these great holiday activities
Alpine Pacific Touring Route: North Canterbury's best roadie
It's likely you've done parts of the Alpine Pacific Touring Route (APT) without even realising it – but we bet you haven't discovered all of its hidden gems.
The 450 kilometre road trip runs between Christchurch, Kaikoura and Hanmer Springs.
It features Cathedral-like cliffs, forests filled with fairy doors, baby seals dotted along rugged coast-line and some of the country's very best wineries where you can sip away while chatting to the passionate winemaker.
Read more
Hanmer Springs Thermal Pools & Spa: Best place to unwind
Now is the perfect time to soak in Hanmer Springs' famous mineral-filled thermal pools!
The pools and spa have grown to include 22 outdoor pools. Younger kids will love the new AquaPlay area with it's brightly coloured waterslides and spouts.
There's plenty to keep older kids entertained too, with ConicalThrill and SuperBowl alongside the two popular hydroslides. Don't miss the lazy river or lap pool – if you want to get a workout in.
And let's not forget the cascades with their waterfalls, the hydrotherapy pools with their jets and water spouts and the silky-smooth sulphur pools.
Sit and soak in the minerals or hit the water slides…you'll leave feeling renewed and sensational.
Read more
Iron Ridge Quarry Sculpture Park: Magical wonderland
Looking for a magical spot for a picnic? You can't go past Iron Ridge Quarry Sculpture Park.
It's set in a disused limestone quarry overlooking the stunning Waipara wine region.
Raymond Herber has transformed a dusty disused limestone quarry into this stunning outdoor and indoor art gallery with endless interactive features.
See beautiful, graceful and quirky artworks. Something for everyone.
It's just a 50 minute drive from Christchurch. It's open Sunday's 10-4 and costs $10 per person.
Learn more
Mini Golf: Family fun
Fancy some family fun? We have two fabulous mini golf courses to choose from.
Take yourself back in time at A-Maze-N-Golf - the 18 hole Gold Rush themed course. You can also solve the mystery of the Lost Temple maze while you are there. Plenty of surprises to be found. It's on the main road on your right as you drive into Hanmer.
Just up the road, you'll find Alpine Crazy Putt. It has a variety of fun and challenging holes with an historic Canterbury theme. Holes are named and modelled on distinctive local features like the Thermal Pools.
Affordable fun entertainment for everyone.
Learn more
Leithfield Beach's Fairy Land
Leithfield Beach's Fairy Land is no ordinary walk. It's a journey through some very clever painted rock scenes, created by locals. There's everything from "Fraggle Rock" to "Minion Mania", "Bumble Town" and a "Rock Concert". It'll be a hit with kids of all ages, a fun easy walk.
Learn more
Forest Amble: If you go down to the woods today
You'll be delighted and amazed at what you find during the Forest Amble. Larger than life wooden sculptures are hidden along the trail. See how many you can find – from tree climbing beavers to cheeky fantails, a lizard, a falcon and many more. A short 30 minute return walk through the Hanmer Heritage Forest.
The track starts at 100 Jollies Pass Road, and is well signposted.
Learn more
Fairy Door Walk: Explore the Fairy Door in the Hanmer Forest
A short walk guaranteed to delight and entertain the kids is the Fairy Door walk along the Lower Dog Stream Track. Kids will love searching for the painted fairy doors, painted rocks and trinkets along the way. Just 30 minutes return, it's suitable for off-road prams.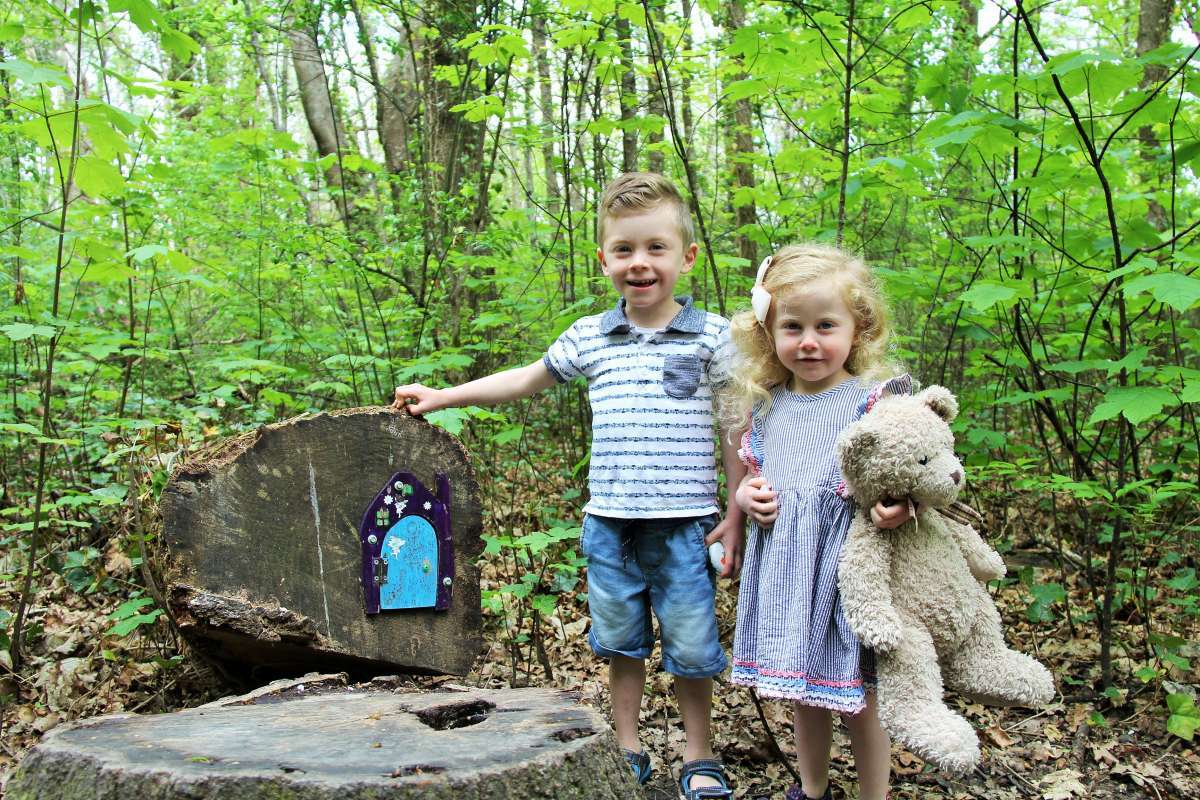 Learn more
Manuka Bay Track: Stunning sea views
For stunning views of the sea, Hurunui lagoon, and lush forest, the Manuka Bay track is a great place to stop and stretch your legs.
The track crosses private farmland – so no dogs please. It can be accessed from the southern end of the Hurunui Walkway or from the beach at Manuka Bay.
It takes just under two hours.
Photo credit: @explorewithanna.nz
Learn more