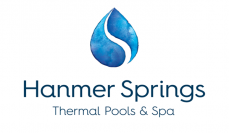 Today's a big day for us ... we have officially begun building our new 13.5 metre high aquatic thrill ride!
We are yet to name the slide, which will attach to our existing hydroslide tower above the SuperBowl flume, but it will be a rush.

Riders will shoot down a winding hydroslide in 2-person tubes, before going down a steep drop that will shoot them up a near-vertical wall for a moment of weightlessness, before they zoom back down and onto the slide's finish.
The slide will sit next to the SuperBowl, where the AquaPlay area is at the moment.
Rest assured that while we'll be saying goodbye to our current AquaPlay area, we are working on plans for a new and improved area for the little ones. All will be unveiled soon.
Other stories you might like...