You'll need to spend time uncovering all this beautiful region has to offer. With stretching green valleys, native woodlands and bush, alpine environments, and wild coastlines; you'll find something special around every corner. Rekindle your spirit of exploration and lead the way.
Info: Click or tap over each circle for more information.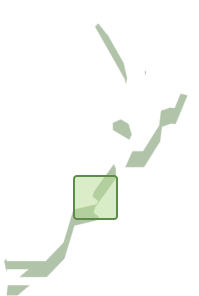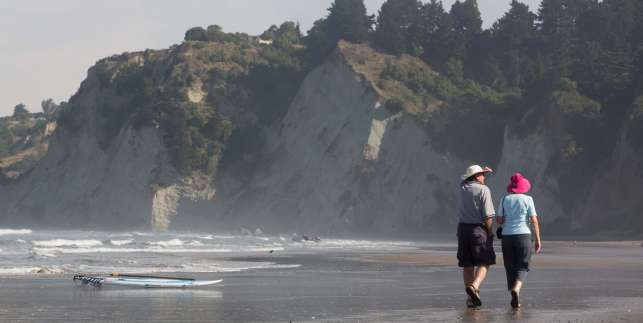 Gore Bay
Gore Bay along Cheviot's coastline is one of new Zealand's safest surfing beaches, while the Gore Bay Tourist Drive takes you past the spectacular Cathedral Cliffs. This is one of the region's most photogenic attractions.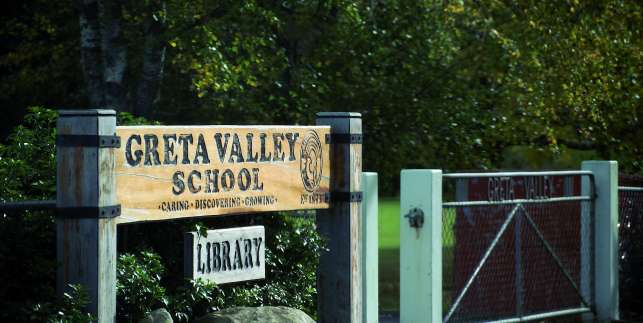 Greta Valley
The Greta Valley is a relaxed farming community where you can really get away from it all. With green rolling hills and a uniquely kiwi way of life, you can't help but relax here.
Hanmer Springs
New Zealand's alpine spa village is a haven of both relaxation and adventure. For more than a century visitors have sought the rejuvenating tonic of this beautiful town.
More Info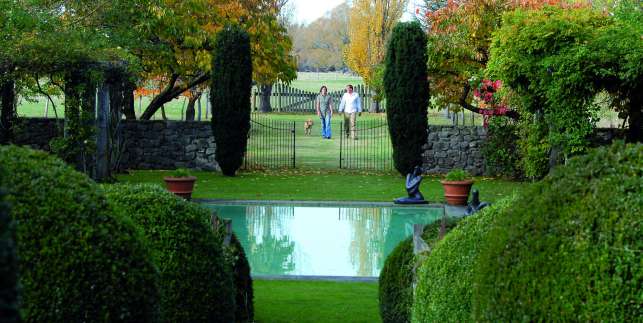 Hawarden
Hawarden is home to the famous Flaxmere Gardens, its also the gateway to the pristine high country Hurunui lades, which reward those who make the journey with unbridled landscapes and pure New Zealand vistas.
Hawarden & Waikari Map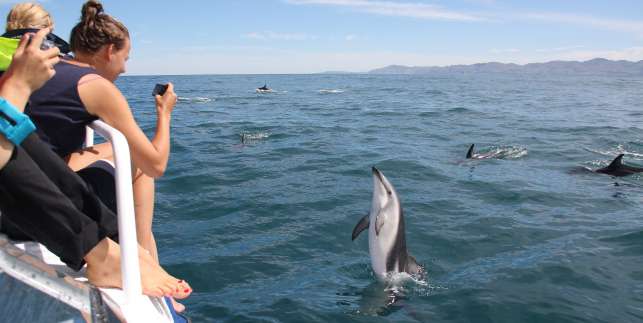 Kaikoura
This is a place like nowhere else in the world - where mountains spectacularly meet the sea. Magnificent wildlife is plentiful and exciting adventures and fascinating history await you. This is New Zealand's eco-tourism capital and under three hours' drive from Christchurch.
Christchurch Airport
The primary gateway to the South Island, Christchurch Airport has an award-winning terminal which attracts more than 6.5 million passengers a year, connecting Christchurch with the rest of the world. There's plenty of places to eat, shop and relax while you await flights.
Christchurch Airport
Motunau Beach
The coastal settlement of Motunau Beach is a great place to retreat and enjoy the quiet seaside ambience and local seafood. The much sought after blue cod is among the catch on offer so the beach is a popular fishing spot, while the experienced diver can enjoy an abundance of crayfish.
Rotherham
The township of Rotherham was established in 1877 to attract labourers to the district. Keep an eye out for the historic Watters Cottage, built by John Watters, an Irish expert wool presser in 1878, it's been restored as a memorial to the Amuri farmers and station workers.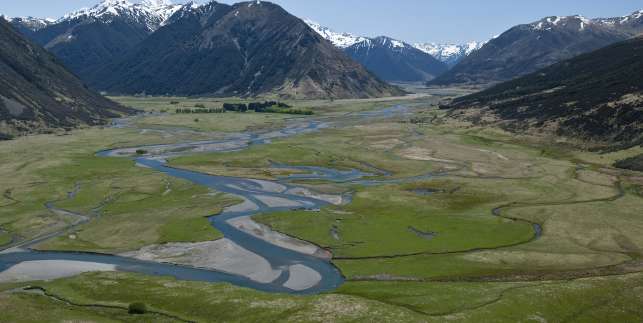 St James Conservation Area
The stunning St James Conservation Area is a 78,000 hectare reserve with exceptional natural features including glaciated valleys, streams, wetlands, lakes and picturesque tarns.
Waiau
Waiau is a picturesque village with a rich history and a love of the outdoors. Well known as a great holiday spot for families, at its heart is a charming village green which incorporates an historic jail and some village stocks (great for a photo stop!).
View the Waiau map here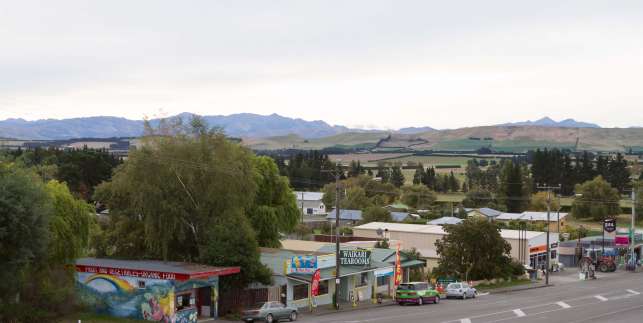 Waikari
Travelling via State Highway 7 to Waikari is one of the most scenic road trips in New Zealand. Waikari offers panoramic views of the Puketeraki and Kaikoura ranges and is the stopping point for the Weka Pass Railway.
Waikari & Hawarden Map
North Canterbury Wine Region
The North Canterbury wine region is an Aladdin's cave of geologically rich areas brimming with limestone, moa bones and fossils. Award-winning wineries, stunning scenic walkways and delicacy-producing farms are all here.
More Info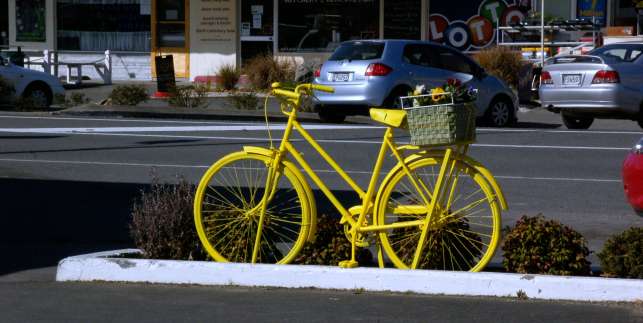 Cheviot
Cheviot is known to most as being a great place to stop on your way elsewhere. There are some fabulous places to eat, drink, get supplies, shop and fill up your car. There's a lot more to Cheviot than you may have realised so it is well worth taking the time to visit for longer.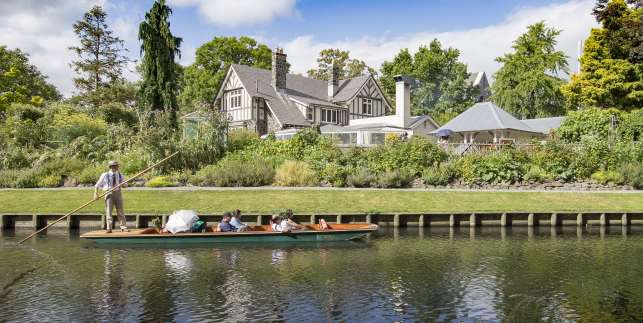 Christchurch
Christchurch is a vibrant, energetic city where urban regeneration and creativity thrive. Picture amazing street art, innovative projects, a booming hospitality scene and state-of-the-art architecture that is changing the way the city looks, feels and functions.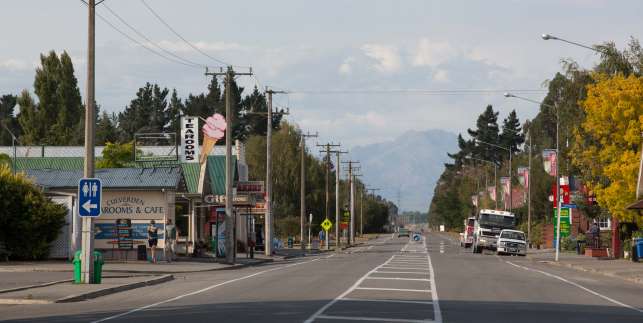 Culverden
Culverden is set in the middle of the wide Amuri Basin surrounded by a stunning mountain backdrop. This delightful country township offers a variety of bed and breakfasts, nature walks and farm-stays, making it an ideal setting for travellers seeking a rural New Zealand experience.
Greymouth
Greymouth is a town with a history of jade hunting, gold mining and dramatic river floods.
Mt Lyford
Beautifully constructed to blend with the environment and surrounding native bush, the heart of the village is Mt Lyford Lodge with an excellent restaurant, bar and a range of great accommodation. Mt Lyford's ski field has slopes for all abilities.
Hurunui
Travel along State Highway 7 and you'll soon come across the Hurunui Hotel and village. Once a reprieve for weary sheep drovers travelling to Christchurch, it remains an iconic landmark in the region today.